Kevin Kuppek
Residential Real Estate Broker
About
---
Biography

My name is Kevin Kuppek, Residential Real Estate Broker with RE/MAX Royal Jordan Inc.
With over 10 years experience in sales related fields, I can confidently say that my work ethic is based upon fundamental values such as trust, honesty, authenticity, and integrity. These values allow me to deliver positive results to my clients towards their real estate needs.
Being client oriented and attentive, with a mind-set to achieve successful negotiations, I will deliver on your real estate dreams. I care about providing a quality experience to my clients through an unwavering commitment and transparent approach.
My career objective is to act in my client's best interest with professional guidance and negotiations with buyers, sellers, brokers and financial institutions. I will strive to give you and your family peace of mind and support you towards achieving a stress-free and successful purchase/sale of your home.
Properties
---
To buy or sell a property, get in touch!
Testimonials
---
Deciding to buy a home for the first time and having Mr. Kevin Kuppek, RE/MAX Jordan, as my Realtor was the best decision I have ever made. Kevin made it his priority to find the perfect home for me that I would love and enjoy for years to come. He made it a very positive and pleasant experience. When I was overwhelmed and stressed, Kevin's kindness, patience and understanding, helped reduce my stress throughout the process. His communication was excellent. He always kept me informed and If there were any issues or changes that came up or had to be done he would walk me through every step. He always responded promptly to any questions I had. Kevin was on top of everything and he went above and beyond in every way. I would not hesitate to recommend Kevin. I am totally happy with the service he provided and I am truly grateful to have had Kevin Kuppek as my Realtor.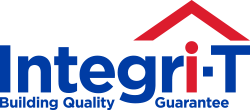 The key to solving latent (hidden) defects.
The Integri-T plan is a guarantee offered to buyers and sellers who want peace of mind in the event of latent defects. This unique coverage exclusive to RE/MAX provides financial protection to buyers and sellers in case of a claim.
Learn more
Follow me on Facebook
Like our page and be the first to be informed about our latest news and exclusivities.
Visit my Facebook page